Adopt a small breed or tiny Chihuahua dog ready for adoption from Tiny Paws & Chi Rescue dog shelter near Spring and Houston, TX. Be sure to check our complete adoptable dog list as these are only the rescues we could identify as mostly related to the Chihuahua breed standards.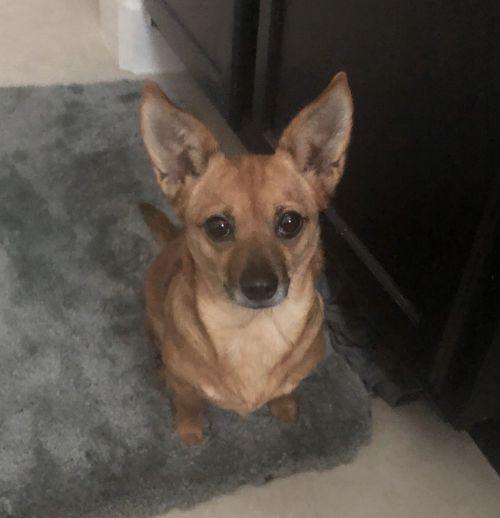 Chihuahua
Spayed/Neutered
Up-to-date with routine shots
Hi everyone! My name is Pretzel...what can I say my little foster sisters named me? I am a chihuahua mix and I weigh about 7 pounds. I love my name and my new life. You see before I was rescued I pretty much lived outside all the time and sometimes I didn't even get fed. Luckily some nice people were watching out for me and caught me and then I ended up with my foster family. Geez...I love them so much! My favorite thing to do is snuggle with them. I even get to sleep with them at night and I try to get as close to my foster mom as possible. I like being warm and knowing I am safe. I am great with the other pups at my home, but I do tend to like smaller dogs better and like to be able to sniff and get to know the new dogs. I like to play with toys and the other pups at my foster house. I am fully vetted, heart worm negative, spayed, and about 95% housebroken. I just need you to remember to take me outside and make sure that I go in the grass. That feels funny on my feet sometimes! I am great with my human foster sisters who are 4 years old and 7 years old. Overall everyone thinks I am pretty great! If you are looking for a cutie who likes to snuggle then I am your girl! Hope to meet you soon! www.tinypawsrescue.com for an application
Adult, Female, Small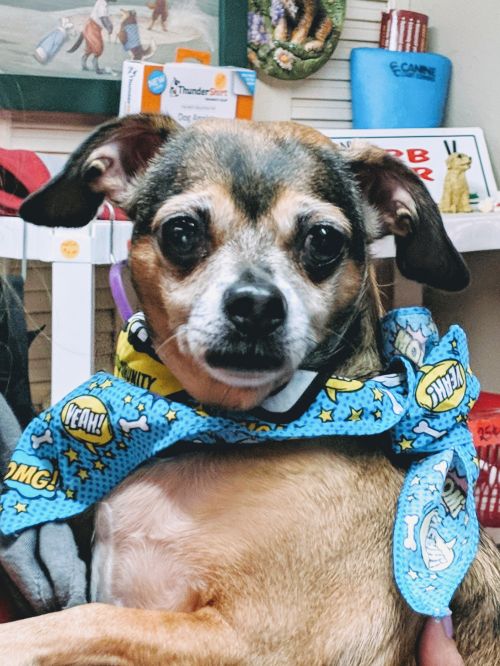 Chihuahua
Spayed/Neutered
Up-to-date with routine shots
Gigi and Gilly or brought to Tiny Paws when their owner went to hospice. These babies have been well taken care of and been together for 8 years. they are both 8 years old Gigi is a Chihuahua pug weighing a chunky 9lbs and Gilly is a chunky 12 lb. they have been fed well all their lives and spoiled all their lives. They are extremely happy social babies that love all. Very well-behaved and they both want to chill on the couch with their new mom and or dad. They must be adopted together. They must have a fenced yard. No first time dog owners. And no children under the age of 10 in the home Www.tinypawsrescue.com for an application. Must have an excellent that reference to be considered
Adult, Male, Small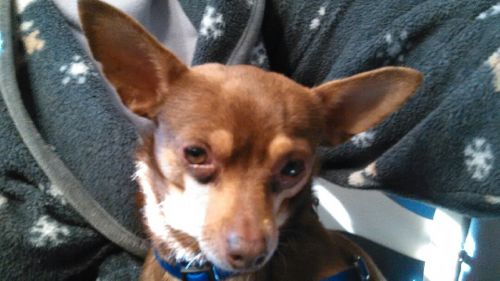 Hector was dumped in a Brenham Hotel parking lot along with 3 other chis. Then all brought to Animal Control. Hector is extremely shy at first. But once he trusts you he is absolutely the best. He is a calm gentle boy who loves to sun, lay beside you on the couch. He does great with other dogs. Excellent little 5lb 2 year old boy. Please no first time dog owners and must have an excellent vet reference to be considered www.tinypawsrescue.com forward an application
Young, Male, Small
Chihuahua Rescue
Extremely smart and brave for their size, Chihuahua should not be underestimated! The breed can be any color – solid, marked or splashed and the coat may be long or short. They are good with families if the children are gentle and patient. Because of their small size, they require little exercise and are good city dogs, but can be sensitive to cold temperatures.
Adopt a Poodle | Animal Rescue | Tiny Paws | Spring, Houston, TX